Mission & Values Statement
Project First Rate (PFR) is a partnership between union contractors and tradespeople to promote and advance the values and principles that strengthen our community, members, and industry. We believe that hard work, craftsmanship, and pride in a job done well should be rewarded with good wages, benefits, and a dignified retirement.
At PFR, we know that talent is spread equitably throughout our region, but opportunities are not, and we proactively work to ensure people of all backgrounds can succeed in the industry.  We also believe deeply in giving back to our community through donations, both financial and in-kind gifts of labor and materials.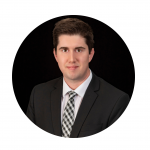 Paul Nolley has served as the executive director of Project First Rate since 2020. In this role, he leads the day-to-day operations of the organization. He spends much of his time out in the region working with educators, elected officials, and other community partners.  Paul came to PFR with over a decade of leadership experience in nonprofit management and advocacy. He is a lifelong resident of the Rockford area, actively volunteers with local nonprofit organizations, and advocates for working families across the region.
Counties Covered by PFR Members